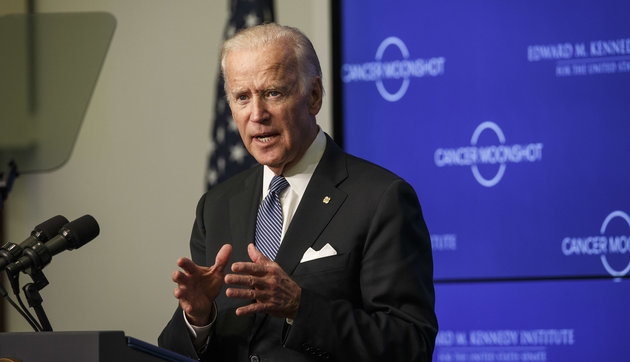 Boston Globe via Getty Images
Vice President Joe Biden says he doesn't want to serve in a Clinton administration.
WASHINGTON (Reuters) - U.S. Vice President Joe Biden said on Friday he is not interested in serving under Democrat Hillary Clinton if she is elected president.
"I'll do anything I can if Hillary's elected to help her, but I don't want to remain in the administration," Biden said in an interview with NBC's KBJR affiliate in Duluth, Minnesota.
On Thursday, Politico reported that Clinton's campaign was considering Biden for secretary of state if she wins the Nov. 8 election.