NBC's Commander-In-Chief forum Wednesday made headlines not only for Matt Lauer's performance and Donald Trump's head-scratching remarks, but also for a tweet Republican National Committee Chairman Reince Priebus sent out after the event, imploring Hillary Clinton to smile.
@HillaryClinton was angry + defensive the entire time - no smile and uncomfortable - upset that she was caught wrongly sending our secrets.
— Reince Priebus (@Reince) September 8, 2016
Turns out the RNC chief should have been focused on his own candidate, a Huffington Post investigation revealed.
Clinton smiled four more times than Trump during the hour-long event, including the half-smile HuffPost awarded each candidate at separate moments.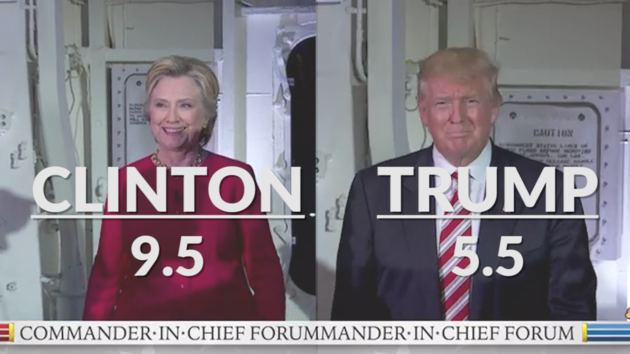 Clinton smiled four more times than Trump on Wednesday.
Priebus may want to look at the tape next time.